| | |
| --- | --- |
| 2002-12-12 | |
CREATED BY chris • LAST EDITED BY chris 5848 days AGO
---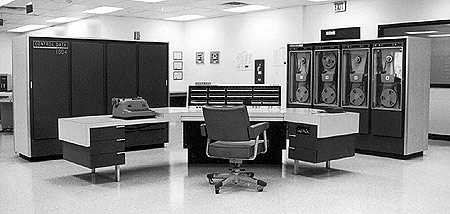 Let's throw hardware at Antville!

Noch mal ein paar € drauf, falls jemand errät,
warum ausgerechnet diese Maschine (5 Buchstaben).

Update: Markus Fritsche hat die Lösung!
Bei Selbstlösungsehrgeiz Blicke in die comments vermeiden ;-)

Aus dem Departement Jeden-Tag-mehr-oder-weniger-Sinnvolles-&-Neues-bei-Google heute: Froogle, die Fruchtjoghurt- Produktsuchmaschine (Beta, momentan US-only).



froogle.google.com"Be prepared to invest some time and effort to brush up on your orbital mechanics background [...] [[create Orbiter]] is not a toy. There are no missions to be completed or empires to be built. You fly a spacecraft through the solar system and that's it."From: chris@langreiter.com
To: feedback@rebol.com
Subject: REBOL/SDK Bug

I think I have found a bug in your new (old) licensing scheme for /SDK. It looks a lot like the the well-known, infamous 'runtime royalty' critter, which was widely thought to have died out in the late eighties/early nineties. Obviously an attack-resistant mutation must have survived in the woods of Ukiah. If you need any further information, please let me know.

Auch Monsieur earl ist wenig begeistert.
---

SEARCH
---

GET YOUR MOVE ON
---

ALMOST ALL ABOUT YOU
---
So log in, fella — or finally get your langreiter.com account. You always wanted one.
---
Nearby in the temporal dimension:
Nobody.
... and 23 of the anonymous kind.
---
Click on

for a moderate dose of lcom-talk. This will probably not work in Lynx and other browser exotica.
THIS DAY IN HISTORY
---
2005 / 2004 / 2003 / 2002
BACKLINKS
---
none
RECENT EDITS (MORE)
---

films-seen

Blood Stone

y!kes

wet towel

B Studio

Pilcrow News

Nastassja Kinski

2011-10-06-steve

2011-10-06

comment-2011-08-04-1
POWERED BY
---

&c.
---
GeoURL
RSS 0.92
FRIENDLY SHOPS
---
Uncut Games bei Gameware
OFFEN!
---
Offenlegung gem. §25 MedienG:
Christian Langreiter, Langkampfen
See also: Privacy policy.