| | |
| --- | --- |
| 2003-05-27-moreMap | |
CREATED BY chris • LAST EDITED BY chris 7082 days AGO
---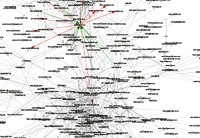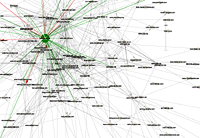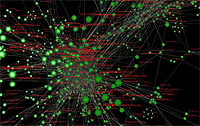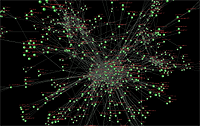 Those maps were created as a "byproduct" of work done on the Blogosphere Map (a map showing the spread/appearance of concepts through a subgraph comprising 400 nodes of the blogosphere over about a month) presented at last week's BlogTalk conference in Vienna. The 3D visualizations were created with WilmaScope, a faboulous graph visualization engine developed by Tim Dwyer & Co.

---

SEARCH
---

GET YOUR MOVE ON
---

ALMOST ALL ABOUT YOU
---
So log in, fella — or finally get your langreiter.com account. You always wanted one.
---
Nearby in the temporal dimension:
Nobody.
... and 40 of the anonymous kind.
---
Click on

for a moderate dose of lcom-talk. This will probably not work in Lynx and other browser exotica.
BACKLINKS
---

2003-05-27
RECENT EDITS (MORE)
---

films-seen

Blood Stone

y!kes

wet towel

B Studio

Pilcrow News

Nastassja Kinski

2011-10-06-steve

2011-10-06

comment-2011-08-04-1
POWERED BY
---

&c.
---
GeoURL
RSS 0.92
FRIENDLY SHOPS
---
Uncut Games bei Gameware
OFFEN!
---
Offenlegung gem. §25 MedienG:
Christian Langreiter, Langkampfen
See also: Privacy policy.