| | |
| --- | --- |
| 2004-01-01 | |
CREATED BY chris • LAST EDITED BY chris 7204 days AGO
---
Grüss ihnen!

Inventur, gar keine schlechte Idee.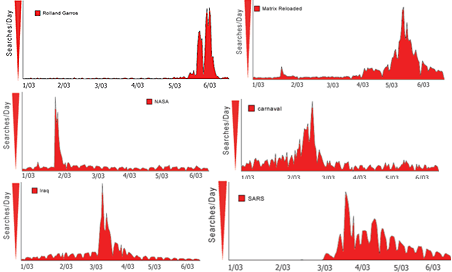 I still wonder whether OCaml is worth getting into, but if learnlust should suddenly overcome me:



Learning OCaml, for C, C++, Perl and Java programmers"IPython has many features for object introspection, system shell access, and its own special command system for adding functionality when working interactively. It tries to be a very efficient environment both for Python code development and for exploration of problems using Python objects (in situations like data analysis)." — Good interactive environments rock.

Inspired by Mathematica, IDL and [create Mathcad].



ipython.scipy.org
---

SEARCH
---

GET YOUR MOVE ON
---

ALMOST ALL ABOUT YOU
---
So log in, fella — or finally get your langreiter.com account. You always wanted one.
---
Nearby in the temporal dimension:
Nobody.
... and 102 of the anonymous kind.
---
Click on

for a moderate dose of lcom-talk. This will probably not work in Lynx and other browser exotica.
THIS DAY IN HISTORY
---
2011 / 2010 / 2009 / 2008 / 2007 / 2005 / 2004 / 2003
BACKLINKS
---
none
RECENT EDITS (MORE)
---

films-seen

Blood Stone

y!kes

wet towel

B Studio

Pilcrow News

Nastassja Kinski

2011-10-06-steve

2011-10-06

comment-2011-08-04-1
POWERED BY
---

&c.
---
GeoURL
RSS 0.92
FRIENDLY SHOPS
---
Uncut Games bei Gameware
OFFEN!
---
Offenlegung gem. §25 MedienG:
Christian Langreiter, Langkampfen
See also: Privacy policy.